Support
RoHS / REACH
Hurst is committed to global support. In addition to offering international input voltages our products conform to international safety standard certifications. The new EU RoHS environmental directive is the latest global safety standard and enforcement began on July, 1 2006. Hurst offers a wide range of products conforming to the new RoHS standards. Many of our standard AC motors, BLDC motors, step motors and drivers are available in RoHS compliant versions. For more information on RoHS or to order RoHS compliant products please call our Technical Support line 1-812-385-2564 or e-mail
sales@hurst-motors.com
. Please note that most of our products can be ordered in RoHS versions. To inquire about ordering a RoHS version of any of our products please contact your
local sales office
or call 1-812-385-2564.


About RoHS


RoHS, the European Union Directive 2002/95/EC, on the restriction of the use of certain hazardous substances in electrical and electronic equipment will apply to any equipment for use or import into an EU member state beginning July 2006. The restricted substances include; Lead (Pb), Mercury (Hg), Hexavalent Chromium Cr (VI), Polybrominated biphenyls – PBB, Polybrominated diphenyl ethers - PBDE and Cadmium (Cd). Electrical and electronic equipment must conform to "a maximum concentration value of 0.1% by weight in homogeneous materials for lead, mercury, hexavalent chromium, polybrominated biphenals (PBB) and polybrominated diphenyl ethers (PBDE) and 0.01% by weight in homogeneous materials for cadmium".
Need RoHS compliant motion control products ?
Hurst is your source. We have 100's of standard RoHS compliant products to meet your RoHS needs. And each and every product comes with our industry-leading QUALITY, SERVICE and DELIVERY! Remember, nearly all of Hurst's products are available in RoHS compliant versions. Contact us today.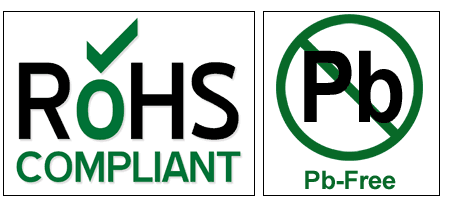 REACH Statement
Hurst is aware of, and assessing, developments in European Union legislation regarding the registration, evaluation, authorization and restriction of chemicals pursuant to the REACH Regulation (EC) 1907/2006. Hurst is aware that under the REACH Regulation, which entered into force on 1 June 2007, the "manufacturer" and "importer" as well as "downstream user" of chemical substances, on their own, in preparations or in articles, that fall within the definitions of the REACH Regulation will bear certain responsibilities with respect to manufacturing, importation, placing on the market and use of chemical substances. In particular, these obligations may include, inter alia, the following:


Since 1 June 2008, manufacturers and importers have been under the obligation of registration of substances on their own, in preparations or in articles (under special conditions) prior to their manufacture or placing on the market in quantities of more than 1 ton per year, by, inter alia, submitting a technical report and a chemical safety report; since transitional registration deadlines apply regarding phase-in substances which have been pre-registered between 1 June 2008 and 1 December 2008, pre-registration of phase-in substances is of utmost importance.



An authorization will be required for certain uses of substances of very high concern (SVHC) included in Annex XIV. A candidate list is expected in the second half of 2008 and the European Chemicals Agency will publish its first recommendations for substances to be included in Annex XIV by 1 June 2009.



Suppliers of articles containing SVHC above a concentration limit of 0.1 % w/w must provide the recipient of the article and, upon request, the customer with information on the SVHC to allow safe use of the article.



SSVHC contained in an article above a concentration of 0.1 % w/w and present in the articles above 1 ton per year per producer/importer must be notified to the European Chemicals Agency within 6 months after their inclusion in the candidate list, starting from 1 June 2011.



Downstream users are under the obligation to consider the safety of their uses of substances and to implement and communicate down the supply chain the appropriate risk management measures in accordance with the safety data sheets received or prepared by them (if supplier of a preparation) or communicated to them by the supplier by other means.
For all other inquiries pertaining to RoHS or REACH, contact the Hurst RoHS/REACH Support Team with your specific needs.